How to Attract Filmmakers to a Festival in Dallas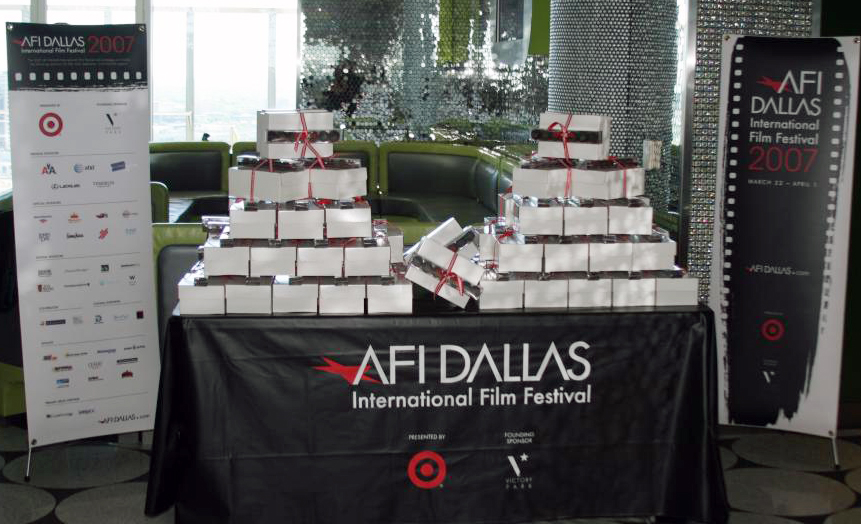 Ask any filmmaker and they'll tell you there are a huge number of festivals out there. This upside: So many festivals! The downside: It can be difficult to chose where to spend on submission fees. One element that can play into this decision is the cash award for prizewinners. If you're fairly confident in your film, the $30 submission fee can seem like a low-risk bet for a $25,000 award.
I asked AFI Dallas Senior Programmer James Faust how he felt the inclusion of cash prizes affected his festival. "It's crucial to help us draw support from the film community," acknowledged Faust. "Independent filmmakers spend their whole lives getting the money for their films, and being able to win a chance to pay back your crew or to market your film is a benefit and a boon to them."
AFI Dallas' sponsorship team lined up a great series of awards for this year's films, many with cash attached.
Beyond the glory of winning, the award for Best Narrative Feature
receives $25,000. The Best Documentary winner also gets $25,000, both
prizes courtesy of Target. Additionally there's the HDNet Award for
accomplishment in video cinema, worth $10,000.
This year the festival added two new prizes: One for Best Texas Film
and one for Best Earth Friendly Film. One lucky local filmmaker will
receive the Texas award, worth $20,000 in cash and goods. The Earth
Friendly award comes with $10,000 in cash, attractive options for
independent filmmakers.
Perhaps these prizes were one reason why
AFI Dallas received a record number of submissions, including some of
the most eagerly anticipated independent films of the year. Many of
these films are fielding numerous offers from festivals and it's
fascinating to watch AFI Dallas becoming a solid part of a filmmaker's
strategy.
Lane Kneedler is a programmer for AFI FEST.
Read More