Heroes' James Kyson Lee Channels Nicholson for Necrosis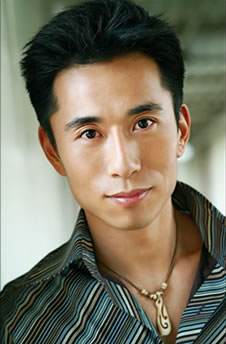 James Kyson Lee has made quite a name for himself in the hit TV show, Heroes. Now, with Necrosis, his upcoming supernatural horror film, Lee hopes to branch out beyond science fiction: He'll play a man who goes mad after being stuck in a cabin during a mammoth snowstorm. Lee told Sci Fi Wire he prepared by channeling Jack Nicholson's iconic Jack Torrance character from The Shining .
Says Lee, "He's not really sure if what he's seeing is actually happening. You
find out that the place we're staying in is part of where the Donner
tragedy took place in the 1800s. As we find out more about how that
story unfolded, things start to go really bad in the cabin and around
the location."
The cast and crew experienced their own snowstorm of the century as they filmed in Lake Tahoe. During the time they were in the resort community, the town received over 250 inches of the white stuff. Talk about art imitating life.
Read More