Harry Potter 7 To Cost Double, Be Excruciatingly Long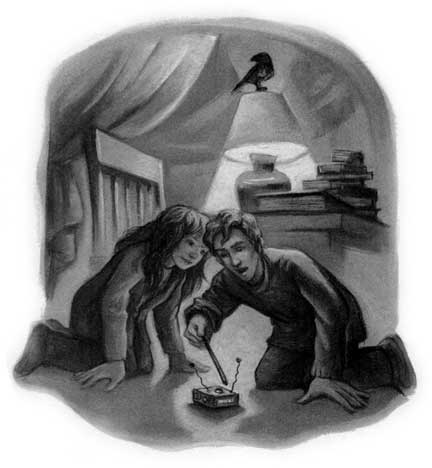 It seems like ever since Dimension Films hit upon the idea of splitting Kill Bill in two and billing both movie-goers and DVD-buyers twice for what is, conceptually, a single film, all the other studios have been trying to cash in as well. The latest film up for the chop? Warner Brothers has finally confirmed what was originally speculated in January — that the final Harry Potter movie, Harry Potter and the Deathly Hallows will in fact comprise two separate films.
According to director David Yates and screenwriter Steve Kloves, there's just too much ground to cover in one two-hour movie. It seems Warner executives agreed, so instead of a single Harry Potter 7, we'll get two, the first of which is due out 2010, separated a year apart.
I have to ask Yates and Kloves if they read the same book I did. About 400 pages of Potter take place in a tent in the woods, as Harry and Hermione literally do nothing except argue with one another about what they are supposed to do next. Think I'm exaggerating? Pictured to the right: Harry and Hermione, in a tent, trying to figure out what they're supposed to do. How I'm supposed to sit through three hours of this drudgery in the theater is beyond me.
Last Potter Film Will Be Two-Parter [Slice of SciFi]
Read More