Gary Oldman, Carla Gugino Are Unborn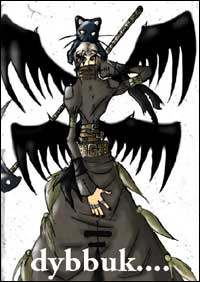 Rabbi Gary Oldman? The man who played Dracula in the Francis Ford Coppola version of the tale will play a rabbi/exorcist in Unborn, a supernatural thriller about a the angry soul of a boy who died in the Holocaust. Meagan Good, Carla Gugino, Jane Alexander, Odette Yustman, Idris Elba
and Rhys Coiro are all horror movie veterans who've signed on to writer-director David Goyer's new project, according to Bloody Disgusting.
Basically, this is the story of the Jewish dybbuk, a malicious, soul-sucking wraith who leeches onto a human body and possesses it. Dybbuks, by the way, were chased out of Gehenna (hell) because their sins were too serious for them to be accepted there. This, in fact, may be the year of the dybbuk: A movie called Dibbuk Box has recently gone into production.
Read More