FunHouse: The All Time Scariest Pinball Game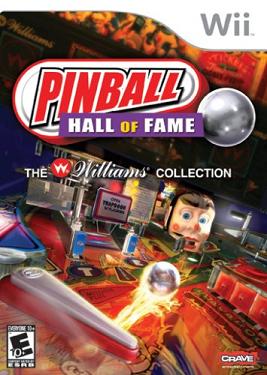 Back when the Broadway Arcade was still a thing in Times Square, and Lou Reed and Roberta Flack would play there, people would gather around a strangely addicting game called FunHouse — if only to get their fair share of the creeps.
FunHouse took place in an amusement park near midnight, and the star of the game was an animatronic ventriloquist's head named Rudy. Rudy's thing was to mock you and taunt you in a voice that literally raised goosebumps. The only way to silence him was to shoot a silver ball right into his mouth. The back glass itself was striking — Rudy leered as lights flickered and made the mood darker, as you can see in this YouTube video. Look at that mouth chatter. Look at those suspicious eyes. He's even disturbing with his eyes shut.
Today, you can bring Rudy home with you in a new Nintendo Wii game called Pinball Hall of Fame: The Williams Collection. FunHouse and Rudy are on the cover, along with classics like Black Knight, Sorcerer, Pinbot and six other games. It's a real trip down memory lane, updated with today's technology. But beware of Rudy. He'll haunt your dreams.
Read More