Fanboys Squared: Both Versions to Hit DVD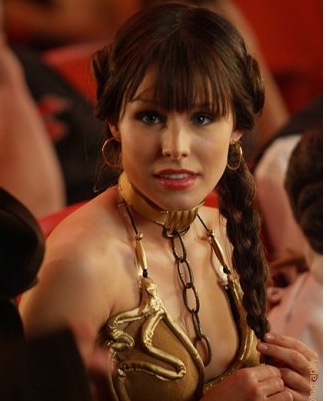 For all the hub-bub about the Weinstein Company's Fanboys, I suspect it was never a very good movie. The hub-bub, for the uninformed, is that the original plot (a group of pals in 1997 invade the Skywalker Ranch to steal a copy of the Phantom Menace for a friend dying of cancer, possibly in order to euthanize him) was dismissed as being too "depressing" so its been changed to be about a group of pals in 1997 who invade the Skywalker Ranch to steal a copy of The Phantom Menace because they really want to see it.
Fans were outraged, of course, and for good reason: The original plot is better. But the execution matters, and I can't imagine the mere mention of the word "cancer" scaring off a company if the movie itself didn't blow.
Anyway, fans have been clamoring for the release of the original cut to theaters. The Weinstein Company still haven't made up their minds, but they are making the concession that both versions of Fanboys will hit DVD. I don't think anyone really doubted that in the era of Internet extras, did they? The question is: Is the Fanboys delay really about political correctness and the idea that tragedy is untenable in a comedy?
Read More