Enter the Mind of Director Mike Mendez Via His Website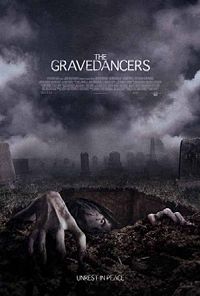 It takes a while to load, but it's worth the wait. Horror director Mike Mendez ( The Gravedancers ) has taken the time to create a really eerie and informative site. The first thing you'll notice is that your mouse pointer turns into a fat, buzzing green fly. Then, you'll see an old-man-looking baby in the womb. It just gets better from there. Click on the beating heart, for instance, and you'll be privy to Mendez' film shorts, including a trailer he did for Sleepy Hollow before Tim Burton was attached to the project.
Unfortunately for Mendez, Tim Burton got the gig. "That one stung a bit, but that's life in the big city," says a candor-filled Mendez. Most directors' sites are dry affairs with little more than ego and a few clips. Mendez has really gone the extra mile — some of his shorts cost under $100 to make — and he reveals many Hollywood secrets with his scary tales.
Read More