DVD Alert: After Dark Horrorfest and the Rat People in Mulberry Street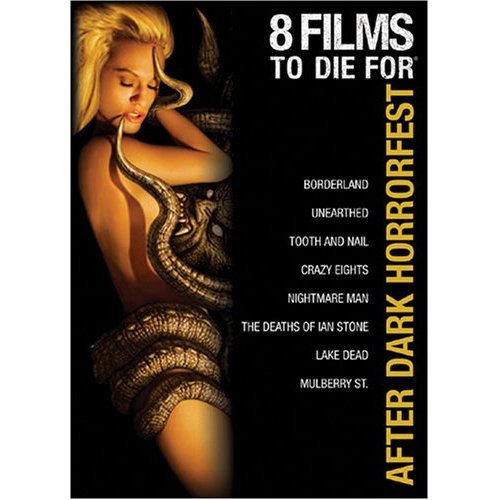 After hitting theaters last fall, Lionsgate's After Dark Horrorfest is now available on DVD. Described as "eight films to die for," the compilation includes titles such as Tooth and Nail, Crazy Eights and Mulberry Street. In the last, a gruesome infection causes a frightening epidemic in Manhattan.
Mulberry Street's creators prey upon one of the worst fears of Manhattanites — that millions of large Norway rats live beneath the feet of the city's human inhabitants. Six frantic tenants try to
protect their domiciles from humans who are turning into hungry rat
monsters.
You'll love the former boxer who's tough with a soft wide. But even
more, you'll love the divergence between the lovely skyline of one of
the world's greatest cities and the gnarly rodents who, zombie-like,
try to take over. Add to that our fears of terrorism and the memory of
9/11, and you have the recipe for one very savvy frightfest.
Mulberry Street Trailer [You Tube]
Read More