Disney to Fast Track John Carter of Mars Film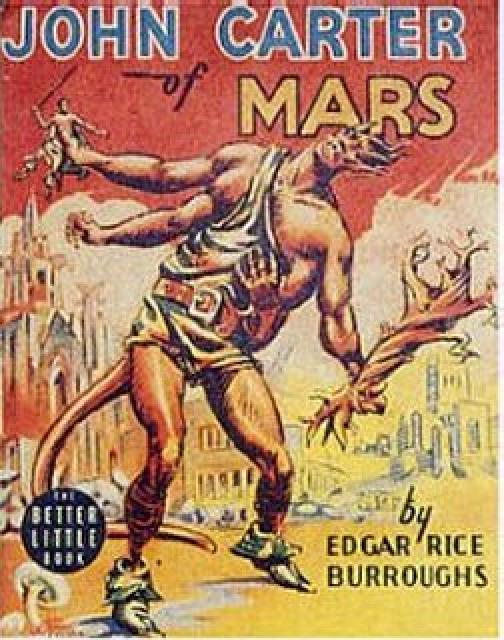 I've mentioned this before, but it bears repeating: I'm a huge fan of Edgar Rice Burroughs' John Carter of Mars series. I inherited my father's old Frazetta-illustrated '60s paperbacks as a 10-year-old and there isn't a year that I don't re-read one of them. In fact, I'd go as far as to say that I think the series is far more interesting than Burroughs' other creation, Tarzan of the Apes.
So I've been chomping at the bit at rumors that John Carter of Mars might be getting a film version soon. Looks like that's becoming more and more likely to happen: According to the IESB, Disney is ready to fast-track a Pixel-produced John Carter of Mars trilogy if the latest Chronicles of Narnia film doesn't absolutely kill at the box office.
That's great, but also troubling.
John Carter is about as Disneyfiable as Tarzan is: In other words, not very. Worse, John Carter was a filthy Confederate reb.
That's part and parcel of the character, and while Carter never really
shows any racist tendencies in the novel (he does, after all, get along
exceedingly well with both the green and red men of Mars),
it's an integral part of his character, part of what makes him unique.
Disney would whitewash that. And it's hard to believe Pixar would do
justice to the visceral bloodshed, violence and carnage of Burroughs'
classic martian pulp novels.
No More Narnia? John Carter of Mars on the Fast Track? [IESB]
Read More