Dead Space Game to Become Animated Feature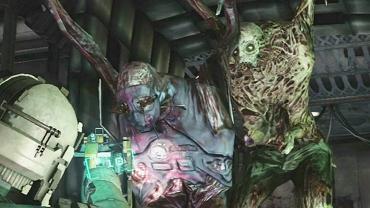 For the last year or so, Electronic Arts has been touting its upcoming scifi horror game, Dead Space. The console game about a spaceship that's taken over by creepy aliens called Necromorphs will be one of the best games of the year when it's released this fall, says EA. Starz Media must have believed the hype because the game will now be an animated movie as well.
Reports Variety, "Starz' Film Roman unit is producing a film that serves as a prequel to the game, picking up where a comic that is being made by Image Comics leaves off." It makes more sense to create an animated feature out of Dead Space than it does to make a live action movie: The Dead Space graphics are so incredibly detailed, a movie would require a budget of $100 million or more to pull off that kind of realism.
Read More