David Gordon Green's Suspiria Remake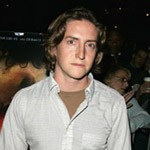 Director David Gordon Green made one of the best indie films of the decade with All The Real Girls . Green's direction helped to make Zooey Deschanel's performance so poignant, so touching, so soulful that she won the Independent Spirit Award in 2004. While other blogs like Cinematical are mystified that Green has written the new version of Dario Argento's Suspiria and wants to direct the film, they should begin to think outside the box.
Yes, Suspiria was a horror film, but it was an independent film that was full of experimentation as well. A fine writer and director can adapt to any project. In other words, Green should get the green light for this and any creative, challenging project that he wants to do. Green tells MTV, "Suspiria is a classic for me. I want to be scared. I want to be afraid…It's an opportunity to take all artistic excellence and be inspired by
what was a low budget Italian '70s gore movie, where the art world
meets the violent and supernatural." True that.
Read More