Daily Scan for 03.17.08: Speed Racer, Monsters vs. Aliens…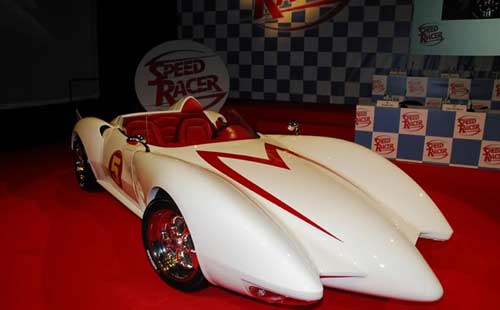 • Yet another Speed Racer trailer over at Yahoo, replete with Chim Chim!
• If you're interested in which sci-fi shows were pulled back from the brink of cancellation, Slice of SciFI has a good list.
• Every kid's idea of the best movie title ever: Monsters vs. Aliens. Sequel to be named Monsters vs. Aliens vs. Robots, I hope.
• Science Junkie has some helpful hints for surviving the sci-fi apocalypse. Of course, why would you want to? You'll just end up envying the dead.
• Some more trailers for Battlestar Galactica season 4. No one's buying Starbuck's razz-a-ma-tazz!
• Over at io9, Charlie Anders lists 8 unstoppable rules for writing killer short stories… and better yet, they're pretty damned good.
• There's more free sci-fi here than you'll ever have time to read.
Read More