Critics Sound off on The Fury, Gothika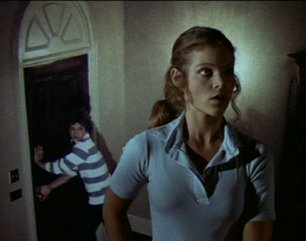 This week's horror offerings on AMC: The Fury and Gothika . Brian DePalma took the telekinetic head of steam he built up with Carrie and ran with it, polarizing audiences and critics alike with The Fury. Any movie so unanimously bewildering must be worth a second look– or a first look if, like me, you were just an embryo when it was first shown:
"Brian De Palma's The Fury is stylish entertainment, fast-paced, and acted with great energy. I'm not quite sure it makes a lot of sense, but that's the sort of criticism you only make after it's over." — Roger Ebert, Sun Times
"One long shriek from De Palma's directorial fingernails traveling across the blackboard of your mind." –Dave Kehr, Chicago Reader
"Ultimately, The Fury is a film about pre-pubescence by a director whose work had finally reached the level of confidence reflecting a post-pubescent talent. The best of both worlds, baby, and barely legal." — Eric Henderson, Slant Magazine
The Fury airs Saturday, March 29 at 12:30AM | 11:30C.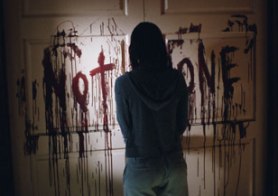 Think too hard and you might miss the point of a good popcorn movie. Most dismissed Halle Berry's grim Gothika as a bad dream, but some critics found the scares alone to be worth the price of admission:
"The jumpy twists are terrifying enough; the loony asylum is a
Gothic masterpiece; but the continuity is sloppy. That said, I had to
close my eyes for several fiendish fright scenes." — Times Online

"Sebastian Gutierrez's screenplay is an effectively engineered
thriller, full of clever twists, red herrings and nightmarish paranoid
ordeals. You merely have to accept the B-movie psycho-babble and an
ending that begs blind indulgence." — Sean Axmaker, Seattle PI
"A desperate frenzy of cheap thrills." — Wesley Morris, The Boston Globe

Tune in to Gothika, Friday, March 28 at 10:30PM | 9:30C.
Read More