Christopher Lee: Heavy Metal Maniac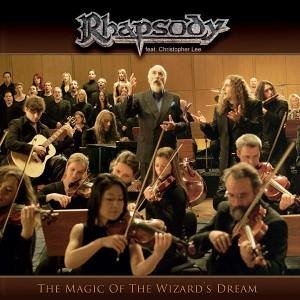 From Dokken singing "Dream Warriors" in A Nightmare on Elm Street 3 to Lordi's upcoming film debut Dark Floors, heavy metal and horror have long gone together like peanut butter and jelly. So it should come as no suprise when the Italian metal band, Rhapsody, wanted to add a classic horror element to their song "The Magic of the Wizard's Dream," they thought of genre great Christopher Lee.
This may sound odd to many, but Lee is actually classically trained — remember his singing in The Wicker Man? He not only recorded two tracks with the band, but he did them in four languages.
Since then he's recorded a metal version of "The Toreador March" with the Scottish punk band The Inner Terrestrials, recorded a video introduction for Manowar's 2006 European tour, and professed his admiration for metal in several interviews. And allow me to mention the fact that this man is 85 years old! So here, for your listening (and viewing) pleasure is Christopher Lee and Rhapsody with "The Magic of the Wizard's Dream."
I hope when (or if) I get to that age, I'm as rock 'n' roll as Christopher Lee.
Read More