Blogger Beware Revisits Goosebumps — So You Don't Have To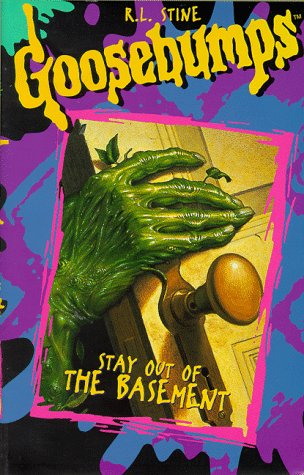 Sad but true: There's now a whole generation of people out there who were introduced to the horror genre by way of R.L. Stine's Goosebumps series. These popular penny-dreadfuls of the 90s recycled classic horror themes and monsters into kid-friendly confections, providing more of a sugar-buzz than an adrenaline-rush. Most readers have grown up wishing to put all that behind them, but Troy Steele's site, Blogger Beware, has set its sights on revisiting the Goosebumps collection in its entirety, wielding snarky literary criticism and driving stakes in the hearts of the worst offenders.
Yes, he is really reading them all. In fact, Steele is putting more effort into this than can possibly be good for his mental health, but the results are compulsively readable. Each book is summarized in exacting detail, with an eye for minutae that you never noticed when you were eight.
For example, in his recap of Night of the Living Dummy,
Steele notes: "Lindy also reveals that besides just telling jokes, she
and Slappy have a 'rap routine.' Well, this is the first time I've
actually shivered at something from one of these books," and later
observes, "In what is bar-none the most esoteric name-drop in the
history of not only Goosebumps but all of children's
literature, Kris is attending a going away party at school the next day
and has laid out her Betsey Johnson skirt. I knew what this was, but
how many eight-year-old readers know who Betsey Johnson was? (For that
matter, how many twelve-year-old girls own clothing designed by John
Cale's ex-wife?)"
Over 60 titles make for a practically unlimited supply of kitsch to
be mined from this pop-culture cemetery. While of obvious cultural
value to grownups, Steele's profile notes that Blogger Beware has value
to a new generation of readers as well: "The site has apparently helped
a lot of children cheat on their book reports, which is wonderful. "
Read More