Black Fantasy LEGO Contests Picks Its Winners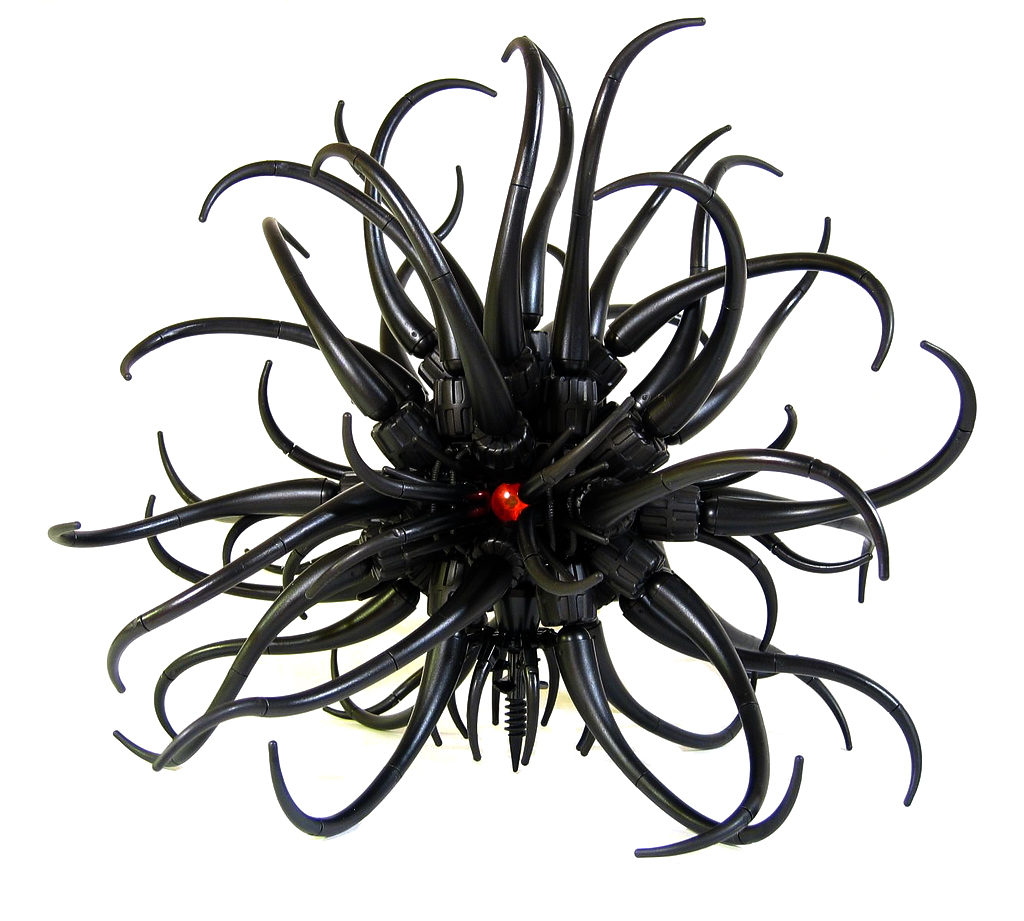 Black Fantasy. One part Lovecraft, one part H.G. Wells, it's a thematic sub-genre of sci-fi, focusing on the smoke-blackened and biomechanical. A Wellsian Tripod flicking its sinuous tentacles through the streets of 19th-century London, vomiting black smoke and filling the Thames with red weed would be black fantasy, where as a brightly colored flying saucer would not be. Think the Sentinels in The Matrix and you've got a good mental picture of black fantasy.
For the last month or so, the LEGO Community has been holding a Black Fantasy Lego contest.
Now it's finally over, and the results are simply incredible. I will
never cease to be amazed by what the modern day Da Vinci can achieve
with a cardboard box full of brightly-colored Lego bricks… or, in
this case, LEGOs spray-painted black with fringes of fluorescent
orange.
Some of the better creations include The Final Horror, The Howl of Lamentations Unending, The Cyclopean Spawn of Stars and (my favorite) Kermit the Destroyer.
Who knew they made LEGOs with so many tentacles these days?
Black Fantasy Wrap-Up [Brothers Brick]
Read More