Best of Breed: Aliens Action Figures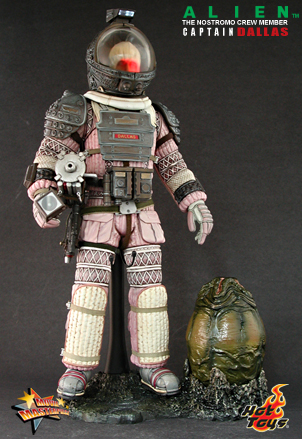 Back in the late '70s and '80s, the toy market was confusing. Action figures based on licenses like Alien and Aliens were gleefully marketed to children, despite the fact that there was no chance they could get into the theaters to see it.
Now, of course, all the cool Aliens figures are marketed to adults. Cue Hong Kong toy makers Hot Toys, who have released a line of mind-bogglingly accurate and detail-specific figures based on the Alien films. These figures are too expensive to just throw at your kids to stop their damn whining already — which is why they are marketed as "collectibles" instead of toys.
Still, toys they are. Toys this cool always threaten the sanctity of
my adult resolve not to play make-believe anymore. I'm tempted to buy
myself the complete line of Nostromo and Space Marine figures, lock the
doors, close the windows, put on the Aliens soundtrack and have an all-day play session with these babies… throwing a handful of Transformers and Star Wars figures in when things start to get boring.
Aliens Collectibles [Hot Toys] (via io9)
Read More