Battlestar Galactica Season Four Won't Be an Easy Ride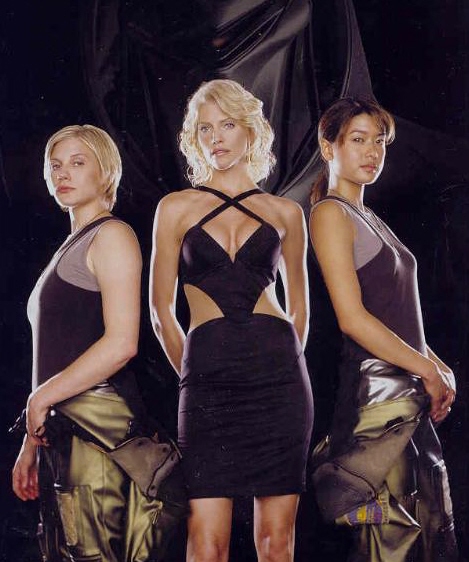 With Battlestar Galactica's final season starting up next week, its only natural we're all wondering what we've got ahead of us. Last week's BSG panel with creators Ronald D. Moore and Edward James Olmos gives us some indication of what sort of season can we expect. And if Olmos' comments are anything to go by, its not going to be a cheery ending to the story.
"It's devastating," said Olmos of the series finale "Don't watch this program; it's not an easy ride." That looks like a pretty good hint that everyone dies.
Meanwhile, Katee Sackhoff says she still has no idea what's up with Starbuck's return from the dead.
Asked about the apparent resurrection of her Starbuck character at the end of the previous season, Sackhoff remains as mystified as the fans. "We're on Episode 14 [of season four]," she said, going on to claim that she still has no clue how she came back or why, a statement which brought raised eyebrows from Moore and nothing else.
Those raised eyebrows of Moore's seem to indicate a lie. Starbuck as a Cylon seems to obvious to be true… but maybe that's just what they're counting on.
BSG Panel [UGO]
Read More