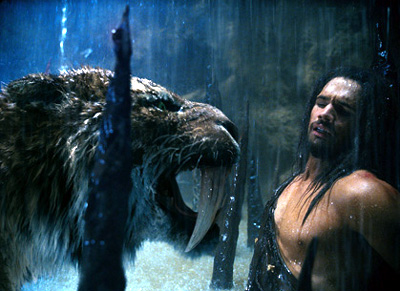 I'm always amused when I see previews for Roland Emmerich's upcoming SciFi epic 10,000 B.C. because each one introduces Emmerich as the director of Independence Day and The Day After Tomorrow (First of all, what's up with this guy and dates? In addition to these three, his next film will be 2012). But my point is that listing those two films to his credit really runs the gamut of my expectations.
Independence Day was for me, one of the formative movies of my adolescence, and in my mind truly ushered in the era of 90s Hollywood summer disaster epics. Then there was The Day After Tomorrow: Granted, I watched it on a laptop in a hole-in-the-wall hotel in Rosarito, Mexico, but this movie was to me the death of the very era I credit Emmerich for creating.
So what are my expectations for 10,000 B.C.? Well, I gotta say I'm leaning more towards Day After Tomorrow–and the preliminary reviews seem to agree. But what do you think?
Read More