Aliens vs. Predator 3 Pretty Much a Certainty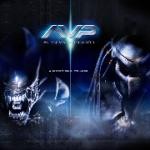 It's the peanut butter meets chocolate of the science fiction world: Aliens vs. Predator. How could it go wrong? Fans have been clamoring for a match-up since Predator 2, when a Xenomorph skull was dimly seen hanging on a trophy mantle in a predator's ship. A series of excellent comic books and video games have been released featuring the two murderous extraterrestrials going head-to-head. It seems like a sure thing… yet Fox has managed to screw it up, twice now.
Oh, sure. Alien vs. Predator and Aliens vs. Predator: Requiem weren't totally abysmal. They were good popcorn fun. But they were also utterly disposable: A sign that Fox had stopped looking at its Aliens and Predators as capable movie boogeymen in their own right, and only marketable in lowest-common-denominator wrestling match fare.
Still, they've done pretty well at the box office, so it's no surprise that it now looks like a third AVP
flick is all but certain. Look, Fox, god knows I don't know everything,
but do fans a favor: Flash the franchise forward a few hundred years,
move the setting to space and face the Aliens and Predators off against
James Cameron-style Colonial Marines. That'll eliminate 90% of the
problems with the movies right there. The other 10% that needs fixing
will simply suck.
Ready for More Aliens Vs. Predator [Cinematical]
Read More