Aliens vs Predators: Another Sequel?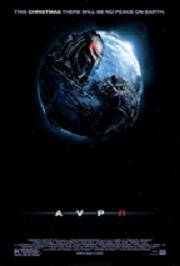 There's nothing like monsters fighting other monsters. It's a tradition that predates Godzilla; it started at least as far back as Frankenstein Meets The Wolfman when the two monsters battled over the lovely Baroness Elsa only to be consumed by a flood. But likely, it's not just tradition that motivating Fox towards an Aliens vs Predators sequel: It's money. Fox thinks that the public has an insatiable hunger for angry, drooling monsters going mano a mano.
Says Shock Till You Drop, "An anonymous source over at 20th Century Fox got in touch with us over the weekend to relay the news another Aliens vs. Predator sequel is a 'certainty' at this point." The directors originally stated the studio was taking a 'wait-and-see' approach before committing to a third round. Hopefully, it'll be better than Requiem, which garnered a lousy 15 percent positive rating on Rotten Tomatoes.
Read More