AFI Dallas Film Festival Kicks Off This Week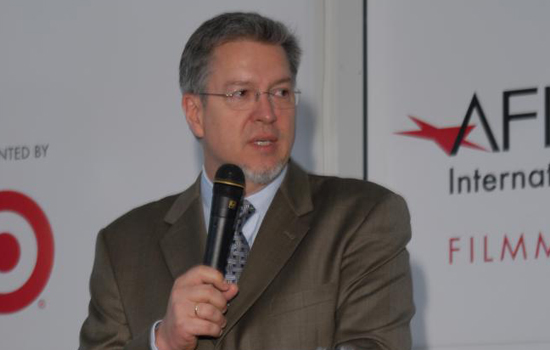 Documentarian Michael Cain is the rare working filmmaker who is also running a film festival. A Sundance special jury prize winner for TV Junkie in 2006, he launched the AFI Dallas Film Festival last year, as an outgrowth of the smaller (and since shuttered) Deep Ellum Film Festival.
Here is what Michael had to say to the Shootout blog about how coming from a filmmaking background informs how he has set up the festival:
"The rest of the programming staff here are also filmmakers, and we see the festival as an opportunity to spoil the filmmakers coming to Dallas. A lot of what we want a person to experience at our festival comes from our own knowledge of having sat in a theater and watched our own films being shown to an audience. We wanted our filmmakers treated like royalty for that reason."
Programmers James Faust and Sarah Harris were among the talented Deep Ellum alums who joined Cain to assemble the line up for this year's AFI Dallas, now in its second year.
As a programmer for AFI FEST in Los Angeles, I've had a chance to
screen a few of the films being showcased in Dallas. And there are a
number of titles that I am eagerly looking forward to seeing as well,
including these two: The Tracey Fragments, an experimental
feature film from Canadian director Bruce McDonald that stars Ellen
Page. It plays in the Mavericks section at AFI Dallas. Bad Habits
is a brilliant film from Mexico that connects the themes of
religion and eating disorders in an inventive and visually stunning
way.
AFI Dallas is scheduled to screen over 200 films this year, and I'll
be there on the ground reporting for Shootout and trying to see as much
as I possibly can.
Lane Kneedler is a programmer for AFI FEST.
Read More