Your Classics Awards: Hairdos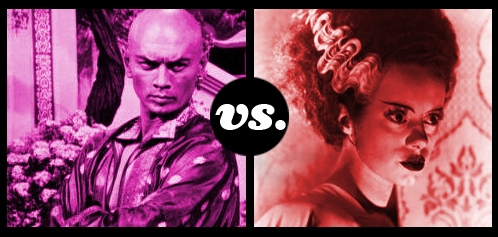 Science Fiction filmmakers are often presented with the daunting challenge of showing parallel worlds, far-away planets and futuristic dystopias. Movies illustrate these alien settings with everything from brightly-colored tunics to metallic codpieces. But one of the most memorable and iconic methods is the overly-stylized hairdo.
Genre heroes always manage to have great hair–whether they're battling an army of sword-wielding skeletons or flying through the sky chased by a swarm of frog-men. Halloween shops sell everything from Princess Leia style cinnamon bun curls to the black and white fright wig of The Bride of Frankenstein. But which coiff is your favorite?

Read More