Your Classics Awards: Vistas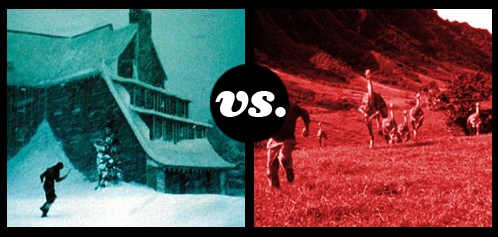 Sometimes the most spectacular element of a movie isn't the plot or the acting. It's the setting. In Jurassic Park, Kauai stands in for Isla Nublar, the imaginary tropical paradise near Costa Rica. The panoramas of The Blue Lagoon required no less than three geographical impersonators: Jamaica, Vanuatu and Fiji. But an environment's impact on narrative isn't limited to inspiring oohs and aahs. In David Lean's epic Lawrence of Arabia , the forbidding Sahara offers up serious challenges to Omar Sharif. And the wide-open ranges of Wyoming ironically conceal the dangerous liaisons in Brokeback Mountain .
Which vista most impressed you? Let us know. Just whatever you do, don't call 'em backgrounds.

Read More