Your Classics Awards: Great Escapes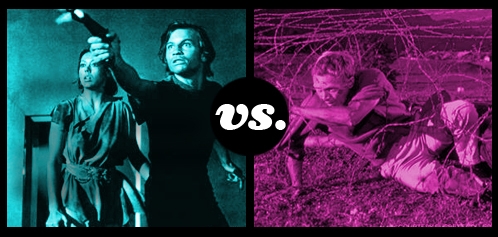 Any movie is an escape from the real world of bus rides and laundry and credit card bills. It's often enough to see pretty people in interesting situations, but add a daring getaway and the cinematic excitement ratchets up even more.
Escape takes many forms. There's the death-defying: Dr. Richard Kimble flees a prison transport bus moments before a freight train smashes into it, and later drops 200 feet from the spillway of a huge dam into the river below. There's the carefully planned and executed: Andy Dufresne spends nearly two decades tunneling his way through the Shawshank prison walls. And there's the clever and improvisational: Verbal Kint talks such a good game that he can simply limp out of harm's way.
Which is the most electrifying? Is it Captain Virgil Hilts gunning his motorcycle through the German countryside with a passel of Nazis hot on his wheels? Or Billy Hayes donning a guard's uniform to slip out of a Turkish prison? Or Luke's joyride in a stolen truck?

Read More