Will Arnett Plugs into GM Instead of K.I.T.T.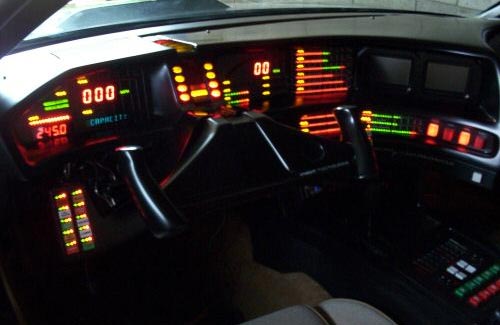 As bad an idea as remaking Knight Rider was, the decision to cast Will Arnett as K.I.T.T. was a stroke of genius. Best known as the cocky and utterly incompetent magician in Fox's genius sitcom Arrested Development, his gravelly basso voce was perfect for the part of a talking car. A bad idea suddenly became tolerable thanks to a casting director's moment of brilliance.
But now Will Arnett has left the show. After all, not for good reason: Arnett is the voice of
General Motors, and they aren't keen on Arnett voicing the new
K.I.T.T… a Ford Mustang GT500KR. And now Val Kilmer has signed on to replace Arnett as
the voice of K.I.T.T. Depressing.
Kilmer Voices K.I.T.T. [Slice of SciFi]
Read More