Wii's to Release "Fatal Frame" Horror Game in 2008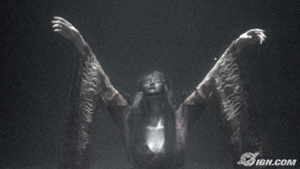 Drawing in the player via atmospherics like echoing bumps and swirling darkness, the promising franchise Fatal Frame returns again with a new incarnation on the Nintendo Wii according to IGN. The fourth entry in the Japanese horror video game series, this latest version once again follows an eager shutterbug whose camera can see evil spirits and demons and literally "shoot" them. It's a clever way of making real the old idea that a photograph captures the soul.
While the first two games popped up on the Playstation 2 and Xbox and the third was only released for PS2, the Wii's current version Fatal Frame 4 promises engrossing motion controls. This game is slated for a fourth quarter release.
Read More