Uncategorized
What's the Greatest Animated Film? Three Artists from DC Comics Know Best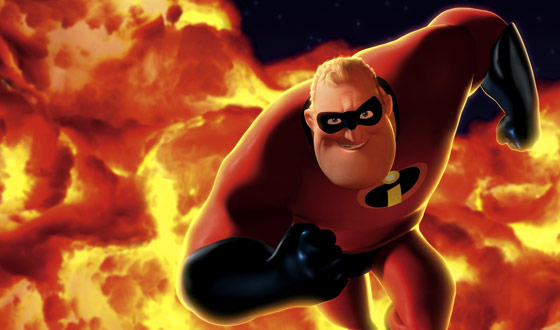 Oscar's animated feature category only dates back to 2001, but it's an art form that traces back to the turn of the century. Who better to suggest what to watch than people with their own easel experience? We asked three artists at DC Comics to tell us their top three animated features.
Name: Rick Veitch
Current project: Army@Love from Vertigo
Has worked on: Brat Pack, The Maximortal, Can't Get No, The One, Swamp Thing, Greyshirt, Supreme, Rare Bit Fiends, 1963
Favorite comics: New Gods, All Star Superman
Top Three Animated Features:
1. The Incredibles: "A superhero film done right. It's really a character film about three-dimensional folks who just happen to have superpowers. There's plenty of fireworks and eye-candy but it doesn't overwhelm the story. There's not a frame out of place."
2. The Iron Giant : "The Jack Kirby influence: Brad Bird caught that sense of gigantism and heavy movement that Kirby brought to his monster comics."
3. Monsters, Inc. : "Actually, almost all the Pixar films are on my favorite-list! Each one is funny, scary, poignant, character driven. And gorgeous too."
Name: Cliff Chiang

Current project: Green Arrow & Black Canary for DC Comics
Previous projects: Doctor 13: Architecture & Mortality; Human Target; Batman; Wonder Woman.
Favorite comics: Love & Rockets, 100 Bullets
Top Three Animated Features:
1. A Boy Named Charlie Brown: "As a child my parents pushed me pretty hard in school, and it was comforting to know that life would go on as usual even if you lost the spelling bee. Which I did. Aauuugh!"
2. Street of Crocodiles: "By the Quay Brothers. I saw this Kafka-esque stop-motion film in college and it changed my life. Haunting, creepy, and beautiful, and the sheer virtuosity of the camera work and lighting is inspiring."
3. Tekkon Kinkreet: "This film blends the best of European and Japanese traditions and features some wonderfully natural 3-D work that really brings a real cinematic flair to flat animation. Plus, I always get a kick out of watching kids beat up adults."
Name: Jeremy Love
Current project: Bayou, a web comic series on Zuda Comics.
Previous projects: Fierce (Dark Horse), Shadow Rock (Dark Horse), Midnight Mover (Oni), G.I. Joe (Devil's Due)
Favorite comics: Daredevil: Born Again, All Star Superman, We3
Top Three Animated Features:
1. Bambi : "A perfect synthesis of elegant story telling and beautiful, impressionistic animation and design."
2. Coonskin: "Ralph Bakshi's hilariously offensive, off the wall blaxploitation version of the Uncle Remus stories is like a hollow scream from the soul of America."
3. Akira: "A visually stunning masterpiece. Even if the story is sometimes hard to follow, the level of artistry in the design and animation are unmatched.
Read More