Ugly Cloverfield Doll Revealed at Toy Fair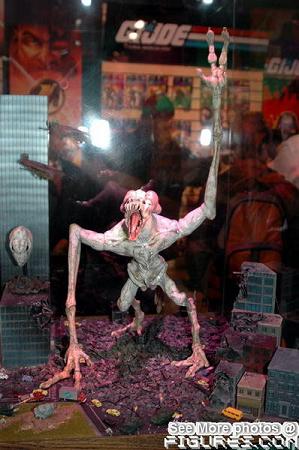 Of all the toys and action figures that made their debut at Manhattan's Toy Fair this week, none is fuglier than the Cloverfield monster. In fact, it's one of the few offerings revealed at the Fair likely to give adults an honest shock. Wake up in the middle of the night and walk into the living to encounter this gaping maw and you'll probably jump up to the ceiling — Sylvester the Cat-style. Figures.com took this close-up photo of the expensive ($99) Hasbro toy. Despite the glare, you get the idea.
Also for sale is The Exorcist doll that looks as if Linda Blair is imitating U.S. gymnast Nastia Luikin. Not scary. Far better is Uncle Creepy from the mid-'60s Warren magazine, Creepy.
Read More