Two Akira Films Greenlit By Warner Bros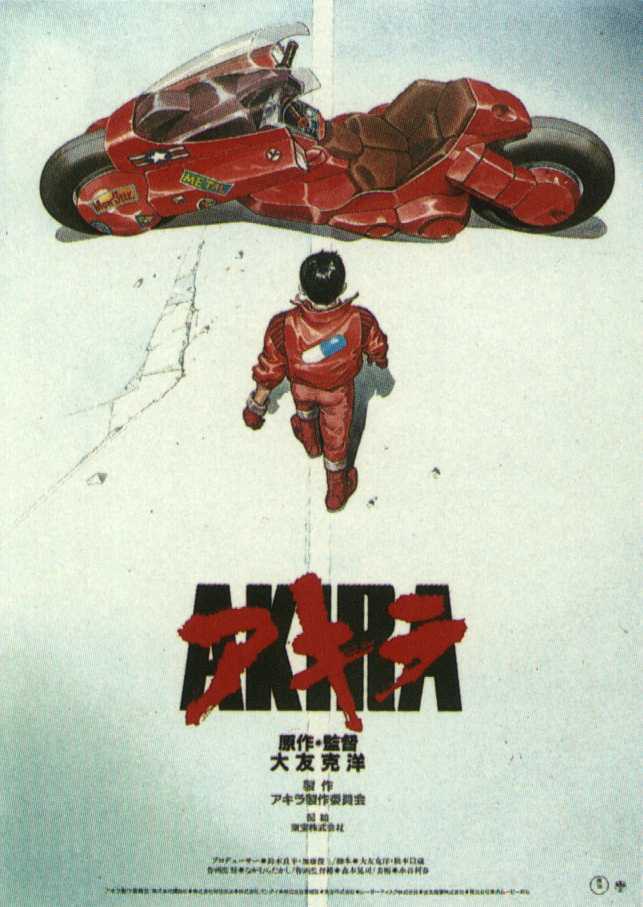 Back in October, I wrote about a rumor that Irish film-maker Ruairi Robinson was in the running to direct the live-action Hollywood adaptation of Akira. What was interesting to me about the rumor was that I have a personal connection with Ruairi: We shared a house together for five years, and just before I moved from Ireland, we had a discussion about how he'd tackle Akira. I wrote:
His idea was that a Neo-New York that had been culturally
swamped by Japanese immigrants in a post-globalized future could take
the place of Neo-Tokyo. In short, something like Blade Runner 's futuristic vision of Los Angeles.
The other thing that he said that was interesting was that he didn't
think Akira could be filmed as a single two-hour movie: the anime had
tried that and failed to really convey an understandable plot. An Akira movie would need to be a Kill Bill style two-parter.
Well, it looks like it's all been confirmed now. Variety is reporting that Robinson has been hired by Leonardo Di Caprio's production company to do a two-film adaptation of Akira, taking place in a post-apocalyptic, Blade Runner-esque Neo-Manhattan. Even weirder, it's been written by another guy I know, Gary Whitta.
Cinematical wonders if Ruairi, a Hollywood unknown, is being hired
as a studio puppet. That might, indeed, be a real worry: Ruairi is
undeniably a talented visionary, but he's also very meek and
soft-spoken in person. Here's hoping he's being hired for the vision
and won't be plowed over by dominating Hollywood types.
WB Takes Franchise Turn With Akira [Variety]
Read More