Tunnel Rats Trailer Reveals Brave New Boll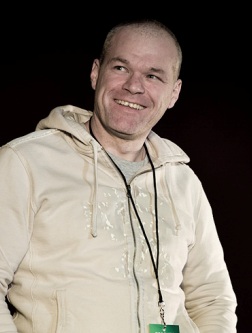 Uwe Boll's new film Tunnel Rats isn't what you think it is — but that's okay, it's not what he thinks it is either. Here's the trailer to prove it. In this original (not adapted from a video game) story, Boll presents the hardships of soldiers in Vietnam forced to fight the enemy in narrow tunnels beneath the jungle. In someone else's hands, this would have been a taut military drama, but Boll is still making horror movies no matter how much Buffalo Springfield he plays in the background.
That said, the movie looks surprisingly scary and grounded. The tunnel
shots seem claustrophobic enough to make any audience gasp for air. And
with no vampires, ninjas, or sorcerers (at least from what we can tell
in the trailer) underfoot, it's possible Boll's had an unobstructed
shot at making Tunnel Rats into a legitimately interesting
movie. Then again, those (graphic) last two seconds of the video are
all the reassurance you need that the transformation is surely just
skin deep.
Read More