TTCM Drama: Leatherface Returns in South Texas Blues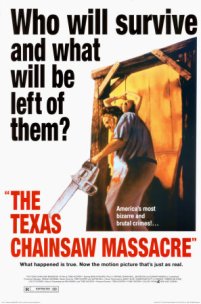 There's no denying it. The Texas Chainsaw Massacre touches people in a way that few other horror movies do. So it's only natural that fans' obsession be explored in new ways, beyond to the usual remakes and sequels. At least that's what Christopher P. Garetano aspires to with his new film, South Texas Blues.
In an interview with Ain't It Cool News, Garetano introduced a new twist in TTCM superfandom. South Texas Blues isn't a documentary, it's a drama that tells the story of Tobe Hooper's experience filming the cult classic. Sort of like " this promo video of the work-in-progress.
While it's unclear how long it will take Garetano to complete his vision–or whether the original TTCM house, now a restaurant, will be available for the shoot–be on the lookout. Thanks to Garetano, Leatherface may be coming to an arthouse near you.
Read More