Troma's Toxic New Musical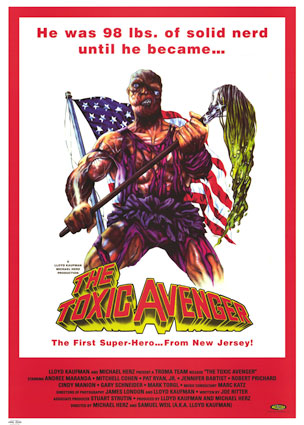 Some stories flow with a grace that translates cleanly into song — and this isn't one of them. Nevertheless, Troma's Icons of Fright's interview with the Tromatizer himself, Lloyd Kaufman.
Fans have staged the film before, "but this is the real Toxic Avenger: The Musical with a real professional producing team, and hopefully something will happen with it," says Kaufman, who co-directed the cult classic in 1985. Producers plan to test run the Toxic musical — in Newark, where the original movie was filmed — before trying to float it across the river to New York. Check out the rest of the interview for more on the musical, the Toxic remake rumors, and more.
Read More