Trailer for The Ruins Gets Under Your Skin… Literally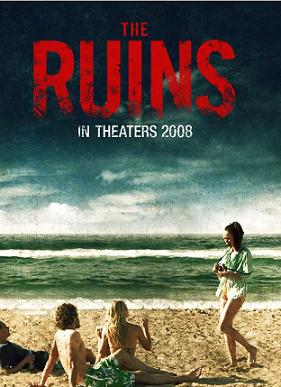 The gross trailer for DreamWorks' The Ruins is finally up on the official Web site. The clip begins with what looks like Spring Break as a bored vacationer in Mexico asks if his pals are up to seeing something off the beaten path. After a ride in a rusty truck, the group arrives at a 1,000-year-old Mayan ruin; a grim place that was once the site of horrible human sacrifices.
Inside the ruins live what might be massive angry spider-like entities. But that's not the only way to die as one vacationer gets shot in the neck with an arrow. When the creepy thingies start to thrive under one girl's skin, she's driven to a point where she wants to cut them out with a machete. (I shivered.)
The Ruins is based on Scott Smith's bestseller of the same name. Who's he? Well, Stephen King loves him, saying "The Ruins does for Mexican vacations what Jaws did for New England beaches." There's not a finer compliment than that. The Ruins hits theaters on Friday, April 4.
Read More