Toronto Horror Landmark Destroyed in Fire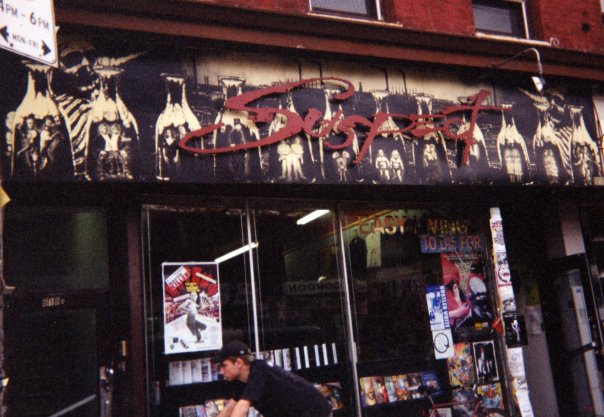 Although always best viewed in theaters, horror movies have gone together with home video like blood with guts. Independent video stores that stock the obscure titles that major chains won't have long helped turn horror fans onto selections they'd have never heard of otherwise.
Every major city has at least one video store that movie lovers cherish for their selection and dedication to film. In New York it's Kim's, in Seattle it's Scarecrow, and in Toronto it was Suspect Video, which had two locations — the original store on Markham St. and a bigger one on Queen St. West. Last week, the Queen St. location was destroyed in a six-alarm blaze that took several other businesses (and Suspect's stock of 32,000 titles), but thankfully, caused no injuries.
Horror greats Dario Argento and Peter Jackson attended signings there; Quentin Tarantino, Guillermo Del Toro and Samuel L. Jackson became customers while shooting films in town. Colin Geddes, a former member of the staff who now programs the Toronto Film Festival's Midnight Madness section, informed me that what was lost was more than just a store, but an archive and major resource for Toronto's legion of horror fans, featuring countless rare and out-of-print videos (some personally donated by filmmakers) that in many cases will never be recovered. Countless tributes to Suspect have popped up since last week (including a Facebook group) and drop boxes for donations can now be found in the Toronto neighborhood that Suspect and the other businesses called home. But it doesn't take away from the fact that there's one less essential video store out there. It will be missed.
Read More