The Rage: Movie Clip and Contest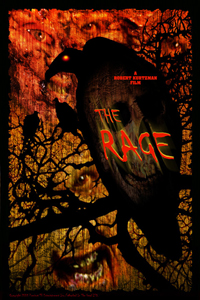 Dread Central has gotten the jump on The Rage's Feb. 26 release, with a contest to give away DVDs and stickers, as well as a gross bust I can't imagine putting on my mantle. And Screen Media Films has granted DC an exclusive (definitely rated R) clip of the movie itself.
The Rage is about a scientist's plot gone horribly wrong. When one of his subjects escapes and is eaten by vultures, these birds of prey become infected by whatever it is that makes normally peaceful beings suddenly flip out and kill people. The clip takes us right to the heart of the matter, demonstrating that hindsight is always 20/20 when it comes to one's lack of protective headgear. If you win Dread Central's contest, you'll always have something above your fireplace reminding you to wear a helmet.
Read More