Terry Gilliam's Solution for Doctor Parnassus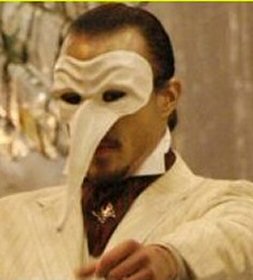 Terry Gilliam is hated by the gods. His adaptation of Don Quixote was famously disrupted by multiple calamities of Biblical proportions, which were catalogued in the documentary Lost in La Mancha. You can therefore almost imagine Gilliam's horror–and yet complete lack of shock–at the news of Heath Ledger's tragic death. His Imaginarium of Doctor Parnassus was a project green-lit almost entirely because of Ledger's involvement, so how could something not go wrong? Without his star, the production stalled.
But it looks like Gilliam may now have a plan to get the project back on track, at least until the next disaster befalls him. Rumor has it that the director intends to use three different actors to fill in for Ledger in the scenes the actor never had a chance to shoot. Johnny Depp, Jude Law and Colin Farrell will all participate in the role of Tom, the mysterious stranger who joins Doctor Parnassus' group to help recover his daughter from the clutches of the Devil.
With such sparse details, it is hard to judge how well this will work. But it seems like with a fair amount of script-tweaking, the enigmatic character Ledger was slated to play could succeed to become Hollywood's most attractive multiple personality disorder since Ed Norton and Brad Pitt. Let's hope this gets made: after decades of abysmal luck, Gilliam deserves a break.
Johnny Depp, Jude Law and Colin Farrell to Replace Ledger in 'Parnassus?' [Cinematical]
Read More