Tell-Tale Tolls for Brian Cox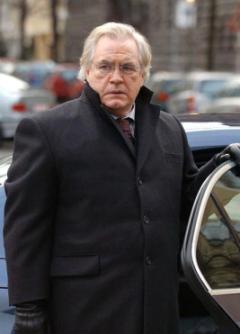 It already seems like a million years since The Eye came out to remind us of the mayhem unleashed if we check that little organ donor box on our Driver's License form. Now Hollywood has another body-part project in the works, Michael Cuesta's update of "The Tell-Tale Heart" (which features both an eye AND a heart). In Tell-Tale, Josh Lucas will star as a single father whose organ donor was murdered. Recently, Bloody-Disgusting reported that renowned character actor Brian Cox will also star.
Why they've attached this title to a body-horror plot that's already been done to death in fright flicks is anyone's guess. The only thing to be done is wait and see if the inclusion of grade-A talent can redeem a film that probably has Edgar Allen turning in his grave.
Read More