Tarantino Laments Grindhouse Ghost Story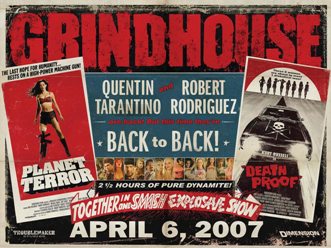 It's as if there are two interview with BFI , Death Proof director Quentin Tarantino reveals how his nod to slasher cinema almost took a different turn entirely.
"The first idea was a bunch of young college history students that were going through a tour of the plantations of the old South," says Tarantino, "and there's a ghost of an old slave that is part of negro folklore." Apparently the devil has placed this ghost, "Jody the Grinder," on earth for all eternity as a torment to white women. There were even early designs on casting the movie: "The opening scene would take place in the classroom, with the professor telling the story of Jody the Grinder in a big four-page monologue. I would probably have had Sam Jackson playing that part."
There are plenty more details where those came from: Check out Tarantino on the slasher genre, Death Proof, and digital filmmaking (he says surprisingly little about his upcoming war movie Inglorious Bastards).
Read More