SXSW Announces Midnight Horror Lineup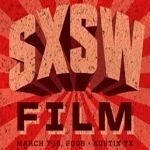 Actually, South by Southwest has announced their entire 2008 movie lineup, which includes such high-profile indies as the Sundance fave Choke, Morgan Spurlock's Where in the World Is Osama Bin Laden?, and Martin Scorsese's Rolling Stones concert film Shine a Light. But what we care about the most here are the 'Round Midnight selections, which in the past has brought us such hits as Haute Tension and The Aristocrats. This year's selections are all world premieres and they all sound pretty interesting. They include:
Dance of the Dead – Zombies attack the prom, and it's up to the nerds to save the day.
Otis – There's almost no information about this one, except that it's a thriller and it stars Daniel Stern, so let's assume that it's going to be scary.
Shuttle – It's the airport shuttle ride from Hell. Having taken more than a few of these in my time, I can tell you the potential for scares is there.
Southern Gothic – Genre fave William Forsythe (The Devil's Rejects) stars as a psychotic, undead preacher (is there any other kind?) in this Southern fried shocker.
The lineup also includes Not Your Typical Bigfoot Movie and the Austin-shot RSO [Registered Sex Offender]. There could be some major discoveries here. We'll know for sure when SXSW runs in Austin, Texas, from March 7th to the 15th. Get the full lineup here.
Read More