Stay Forever, the Trailer for Neil Gaiman's Coraline Teases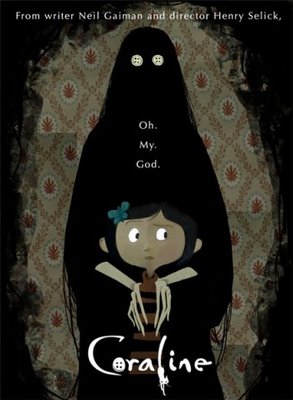 Those who braved this winter's Beowulf in 3-D may have gotten to see a trailer worth the price of admission — that of Neil Gaiman's upcoming film adaptation, Coraline. Even though we only got a glimpse of Coraline's world, the feeling of anticipation and confidence I got from just those few seconds did a lot to compensate for some of Beowulf's shenanigans.
That same teaser trailer is now online, and while it's no longer in 3-D, the sight of Gaiman's story in motion is no less exciting. Directed by The Nightmare Before Christmas's Henry Selick, the movie follows a young girl as she discovers a secret passageway leading to a bizarre version of her own home, complete with beings who'd love her to stay — forever. One look at the spidery metal fingers and dark button-eyes, and you'll wonder whether it's really fair that we have to wait until 2009 to see the rest of it.
Read More