Should Cloverfield be Watched on Cellphones?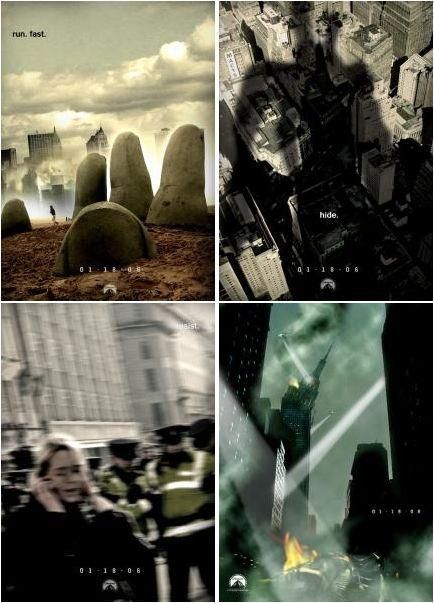 A few days ago, Weblogs' excellent movie blog Cinematical posted one of the first truly eyebrow arching essays in their history, "The Theatrical Inappropriateness of Cloverfield," by Christopher Campbell.
Campbell's argument is simple: Cloverfield, which is shot on a shaky home video camera, looks like a long YouTube video "delivered inappropriately to screens that are designed to present pictures with much more going on in them." As such, it should be watched on home video, or, ideally, on YouTube or an iPod.
If you check out the comment section of the original post, Cinematical's readership is united in one collective WTF. They are right: Campbell seems to entirely miss the point that a film about a 30-story-tall monster destroying skyscrapers is not best viewed on a 200×160 cell phone screen.
But I think Campbell raised an interesting point. There's a market for a post-9/11 sci-fi disaster film that's put together from a thousand camera phone snippets of footage: A Web 2.0 apocalypse film. Once you take a giant honking monster out of the equation, it's a sound, potentially brilliant idea. And it's not just about Cloverfield.
The Exhibitionist: Theatrical Inappropriateness of "Cloverfield" [Cinematical]
Read More