Romero Finally Making Diamond Dead?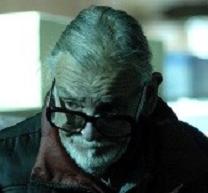 Today, Cinematical offers up an exclusive that claims George A. Romero is finally about to make his long-in-development horror comedy about a zombie rock band, Diamond Dead. Says Ryan Stewart, "In a forthcoming interview with Suicide Girls, Romero surprises by excitedly announcing to me that in the last week, Diamond Dead
has raced back to the forefront of his upcoming projects slate." Apparently he was just as surprised as anyone because
after working for years on the project "it looked dead." Romero promises the film will be bloody and that much gray matter will be eaten by the aforementioned zombie rockers.
Read More