Roland Emmerich Predicts the Future in 2012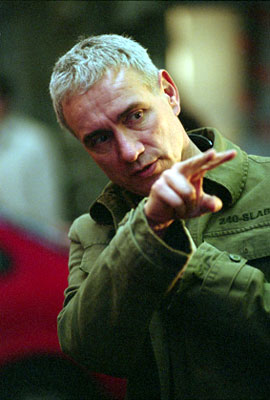 Roland Emmerich, the man who brought the horrors of ecological disaster in The Day After Tomorrow and who will take us into the past with 10,000 B.C., is now turning his attention to the horrors of the future with 2012.
For those not in the know, Mayan culture believed that some seismic shift of the Earth — either the end of times or the beginning of a new Ice Age — would occur on December 12, 2012.
Either way, Roland Emmerich is more than happy to cash in on it with 2012. Variety reports the project is
being shopped to studios for a fast-track to a 2009 release, so
Emmerich can rake in residuals for at least three years before we all
bite the big one.
Funny thing is, Emmerich is actually a little late to the game on this one: The low rent (and low quality) production house The Asylum released its cheapo 2012: Doomsday apocalypse pic on DVD last month. This goes against the grain for
The Asylum, which usually releases its rip-off versions of blockbusters (such as 100 Million B.C., their take on 10,000 B.C.) straight to DVD as the originals are just hitting theaters.
The Asylum beating Roland Emmerich to the punch? The world really is coming to an end!
Read More