Rogue Nabs Craven and Romero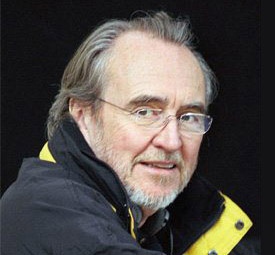 It's been a long time since Wes Craven penned a screenplay. You have to go all the way back to 1994 and New Nightmare to hear his words full of screams and phantoms. But in his new deal with Rogue Pictures, Craven will write and direct 25/8, featuring a serial killer who shows up more than a decade after his death, to kill the children born on that night.
"It's more a thriller than slasher film, and
revolves around a young kid with a very dark past involving his family
and his father," Craven told Variety. Rogue has also inked a deal with George A. Romero to remake his 1973 film, The Crazies, about a manmade virus that, according to IMDB, "causes death and permanent insanity in those infected, as it overtakes a small Pennsylvania town." Rogue, which is distributing seven movies this year, hasn't done a really stellar film since Shaun of the Dead. But now there's hope.
Read More