RIP: John Alvin, Sci-Fi Poster Artist Extraordinaire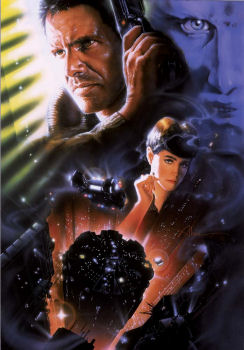 When a famous director or actor dies, there's a clear sense of loss. Less so when a cinematographer, or lighting expert, or set designer, or wardrobe designer kicks off. But for sci-fi fans, the loss of John Alvin, who passed away last Wednesday, will be palpable. You've probably never heard his name, but chances are you have some of his art hanging in your house or adorning a T-shirt or lunchbox. You've definitely seen his work: Alvin was one of the most iconic poster designers in Hollywood history.
The stretched forefingers above a gloaming earth from the E.T.: The Extra-Terrestrial poster was by Alvin, as were the iconic posters for Gremlins, Blade Runner and The Goonies.
If you're looking for more of Alvins' work, his fan site has a complete image gallery. For more info, check Cinematical's poignant tribute to one of the unsung Hollywood heroes of sci-fi.
Remembering Movie Poster Artist John Alvin [Cinematical]
Read More