Over a Dozen 1970s Horror Trailers!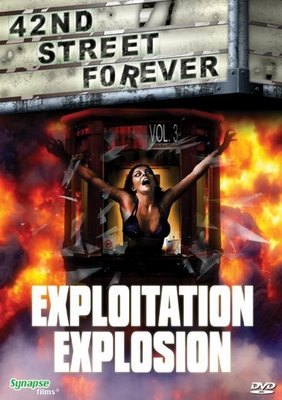 Back when I interviewed the stars of Grindhouse , everyone from Rose McGowan to Marley Shelton spoke about what a hoot it was to hang at Quentin Tarantino's house and watch trailers of old exploitation flicks. Now, even if you don't get an invite from Quentin, you can still watch nearly fifty of these trailers on the new 42nd Street Forever, Vol. 3 – Exploitation Explosion.
Included in the package are short clips to entice you to see the original B movies, many of which are bad riffs on The Exorcist . You'll also see snippets of Demonoid, Patrick , Jennifer, Bug, Alligator and Killer Fish. None of these films was the bee's knees, of course. But you may just find one that'll give you the creeps.
Read More