New Voyages Goes Star Trek: Phase II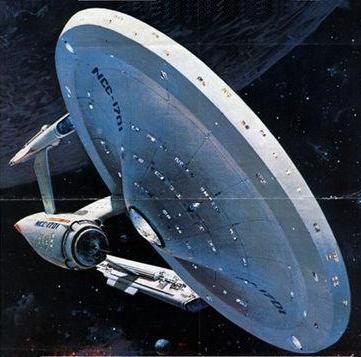 Star Trek: New Voyages is the occasionally brilliant, often amateur online series of new adventures in the TOS universe featuring recast members of the original Enterprise crew. In other words, it's got a bit in common with J.J. Abrams' upcoming Trek XI — except the hundred million dollar budget. It's a strange one: I love it for its fan moxie, but there's no denying it's not pro-level, no matter how many original cast members they get to appear.
Now the producers behind New Voyages have announced that they are changing the name of the series to Star Trek: Phase II. Usually, a title change of a fan series isn't worth commentary, but this one's extremely interesting. Phase II was the name of the re-launched series covering the Enterprise's second five year mission that Roddenberry himself tried to get off the ground.
To me, what the name change signifies is that these guys think they are now the official successors to Star Trek, no matter what Paramount says. They say the Phase II plans involve moving subtly from the look and feel of TOS to the look of Star Trek: The Motion Picture , and they will also be replacing some of their less stellar cast members, with a new Spock and Uhura coming into the fold. Cheeky, but interesting. Let's see where they go with this.
Star Trek New Voyages Fan Series Changes Name To Star Trek: Phase II [Trekweb]
Read More