New Hulk: Not Scary Enough?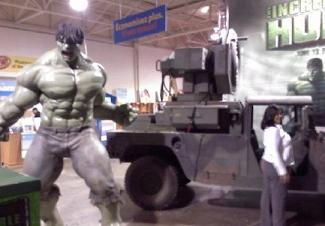 Cinematical just posted a photo which purports to be related to the upcoming version of The Incredible Hulk to be released on Friday, June 13. The movie (starring Ed Norton) is getting a lot of hype, but take a careful look at the image at right (from the Marvel Movies Facebook page). Sure, the guy looks angry. But for this latest update to fly, he better be scary too.
Making him a muscle man you wouldn't want to mess with just isn't enough to outrank Ang Lee's 2003 monster. No trailer has yet been released. Otherwise, we're following the lead of the woman in white and turning our backs on this one.
Read More