Netflix Dumps Rock & Rule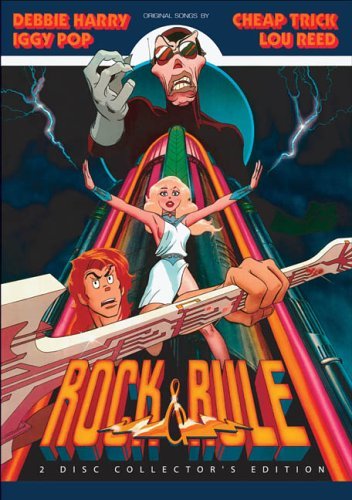 For a long time I've been wanting to see Rock & Rule, a 1983 futuristic fantasy that's been called the poor-man's Heavy Metal. The plot involves a demon from another dimension that can be awoken with rock music. The movie was in my queue, listed as having a "Long Wait."
But this week Netflix removed Rock & Rule from its library. (note: I live in New York, the title may be available in other parts of the country.) I'm bummed because this looks like such a specific kind of science-fiction film: an early 80's Canadian-animated feature with animals, monsters and music by Iggy Pop, Lou Reed, Debbie Harry and Cheap Trick.
You can watch the trailer here:
And be sure to check out The Sci Fi Department's Special Report about movies not on Netflix.
Read More